What We Offer
Welcome to Queen's Gambit Co.
Queen's Gambit continues to grow into a premier women's lifestyle network & brand.

Im thrilled to share what I have learned, what I love, and connect through my offerings.
Consulting
I have curated and developed 1/1 Consulting and mentorship programs based on elevating lifestyle, self development, and creative growth. No matter if you are looking for personal/lifestyle growth in goals, mindset, intuition, health, or competitive passions; or if you are looking for professional growth in your current career, start up or wanting to revamp your personal business I have a program set up for you! 1/1 coaching included weekly calls where we work together to CHANGE YOUR LIFE! Have you wanted to turn your passion into profit, we can do that. Learn how to elevate your lifestyle and trust your intuition? We will cultivate that! And so much more. Gain the confidence and knowledge to follow your dreams and build a life you have only been able to dream of!

Weekly Calls
Payment Plans
Workbook
Worksheets – 5 min drills, book lists, and so much more
See the Programs Here
Speaking & Writing
As a published author in media and coming soon in print creative writing is my passion. I include my upcoming books and current projects in our newsletter for those looking to follow along in our speaking and writing engagements. I am availble to pick up writing projects for magazines, events, newsletters, etc. I have been adding professional speaker to my resume and have spoken on stage as well as over zoom for schools, events, panels, and summits. I would love to be a part of your next event! Some of my topic areas include:
-leadership
-creative growth
-mindset & self development
-moving beyond circumstance
– intuitive development & healing
– turning your passion to profit
LEARN MORE

Awards & Accolades
$20,000 Publicity Award Winner
Multiple business owner
National healer, speaker, & coach
Published writer
Currently student in BA of Philosophy
WPRA Professional Athlete
Fitness competitior – Multiple awarded competitions
2015 – Designer of the year
2014 – Parade of Homes exterior design winner




LEARN MORE

Intuitive Influence
As a certified energy healer and intuitve I am able to incorporate into my offerings intuitive modalities such as reiki, theta, equine assisted, sound healing, crystals, tarot, certification, etc. As attention is being turned to enery healing and the benefits of healing / meditation I am able to offer healing sessions, training, and consulting within my mastery. My study is largely influenced by philosophy and bridging the understanding between what we know historically/ scientifically and energetically. This is not meant to replace any medical or traditional therapy, more so to enhance and cultivate different mindset, habits and rituals. Energy healing is a beautiful and life changing addition to your mental practices.
LEARN MORE
Testimonials
Here's what my clients say:
"Whitney was instumental in helping us grow our masonry distribution business. She led the ffots to manage and grow our design offerings as well as opening our secondary location. You can stilll see her influence in our showrooms and culture today. Thank you Whit"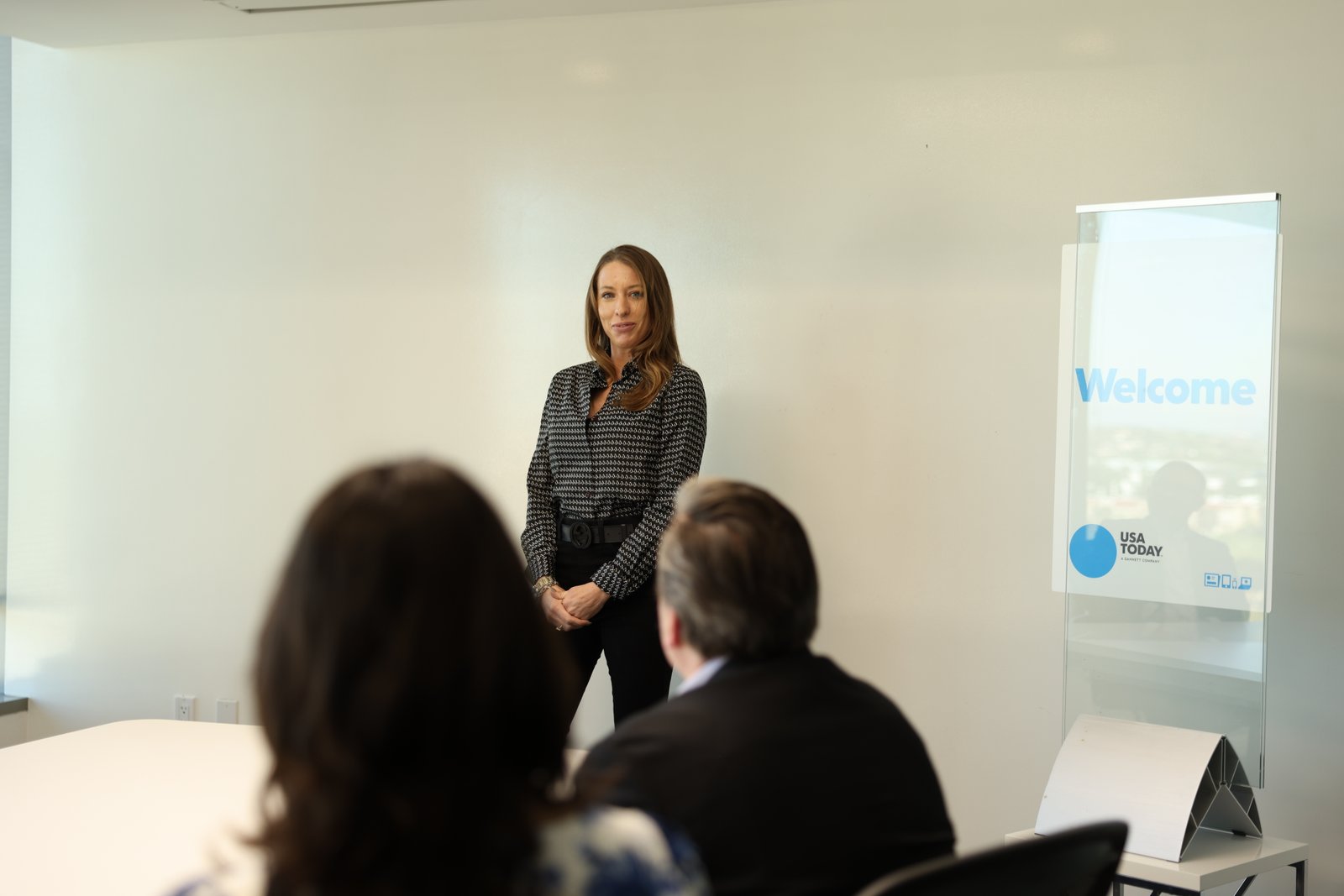 Why Queens Gambit
The Secret of Success
With a philosophical approach to creative personal and professional growth, Whitney and Queens Gambit Consulting Co. bring a unique twist to the empowerment and coaching industry.
Philosophy
Its not about me telling you what is going to make you feel better, encourage you enough, or give you the key to success. Its about encouraging you educationally and intuitively to ask the questions to find your true and deepest self. There is where you will align with your soul and creatively build the life of your dreams"
Intuitive Approach
The realization of the true eye, as opposed to the "This is what you are" eye; transforms life from an existance into an adventure – David Icke Bringing in years of cultivating intuition and energy modalities, we not only combine holistic healing but philosophy for a unique and lasting transformation
Experience
With a vaired and successful resume its my honor to help you ask the questions that empower and teach you how to cultivate a life and mindset beyond your wildest dreams
Creative Growth
"Reality is created by the mind, we can change our reality by changing our mind" Plato

Mindset – Spirituality – Self
Be the first to know. A VIP.
Join the mailing list. Our newsletter is filled with amazing content you wont find anywhere else!
SUBSCRIBE TODAY